How Subscribe Pro Creates More Transparency for Your Customers
Subscribe Pro
September 20, 2016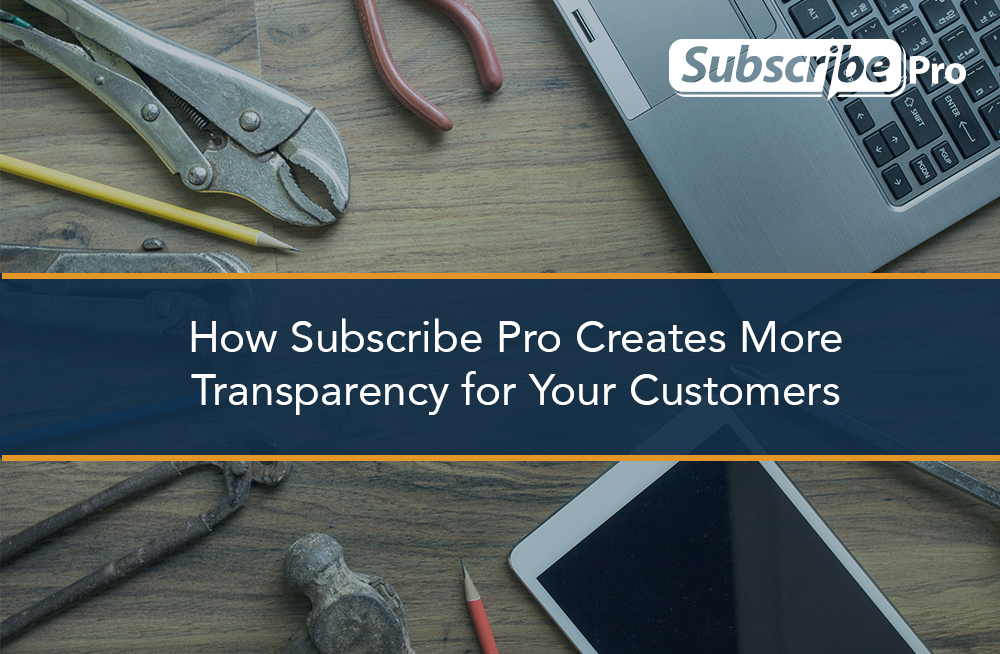 As any ecommerce or subscription commerce merchant will tell you, keeping customers happy is a central challenge. As a Harvard Business School study found, transparency can raise customer satisfaction by as much as 17 percent.
Today's businesses are embracing transparent approaches to customer service, and we're proud to say that Subscribe Pro's customer self-management features are at the forefront of software that enables subscription commerce companies to operate more transparently. In fact, when we talk with prospective clients, this is one of the top features that wows them.
Customer self-management allows customers to fully control every aspect of their subscriptions. Using Subscribe Pro, customers can:
Increase quantity for a given month (or permanently)
Change delivery intervals based on their individual needs
Schedule and change delivery dates
Change delivery address
Update billing info
Temporarily hold orders
Cancel subscriptions
Not only does this feature relieve the burden of customer management from your customer service department (potentially lowering customer service costs), but it also empowers customers. Additionally, putting customers in control of their account and subscriptions creates a level of transparency that is sometimes lacking in business. There's no "man behind the curtain" who's trying to pull a fast one, charging extra or shipping products without warning. There's no bait and switch; customers can see exactly what they're paying for at all times.
Subscribe Pro's automated transactional emails also contribute to increasing the transparency with which your business operates. These include notifications about upcoming orders, order status, credit card expiration, failed transactions, etc. Delivering timely and relevant information that helps customers manage their accounts demonstrates a commitment to customer service, and best of all, because these emails are automated, all you need to do is set it up!
Ultimately, transparency is one component that helps to develop customer loyalty. There are many things you can do to keep customers engaged and loyal, but transparency is possibly the most important. The more loyal your customers are the bigger and faster you can grow your business.
If you're ready to grow your subscription business, or start one, we can help. Contact us to see how Subscribe Pro can help you create more transparency in your business.