To Discount or Not to Discount? Pros and Cons for Subscription Businesses
Subscribe Pro
August 9, 2016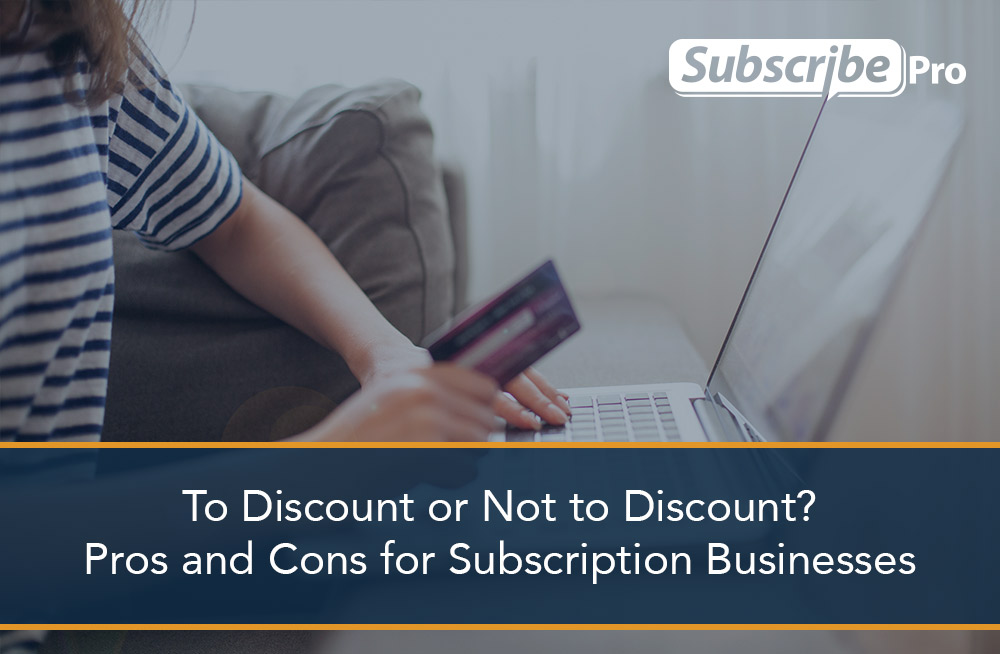 Most ecommerce merchants are familiar with the concept of discounting. After all, who doesn't love a good sale? But when an online retailer starts offering product subscriptions through their subscription management system, it's not always as simple as putting a product on sale once in a while. Here's a list of pros and cons to consider when implementing a discounting system for subscription commerce sites.
Pros
More revenue: You actually get more revenue by offering a discount on subscriptions. By locking in a customer for a longer-term period, you earn more revenue from them than if they were doing one-off purchases.
No need for promo schemes: The discount you give for a subscription means that you can offer the promo without having to think about it. That said, it's a good idea to test different discounts with different products and adjust based on what seems to work best.
Whatever the customer wants, it's always on sale: Customer service can make or break a business. Wouldn't it be great to be known by your customers as the trusted source for their favorite products that get delivered automatically and at a less expensive price, too?
Increased customer value: If a customer subscribes (vs. making one-off purchases), they become more valuable and you've extended the lifetime value of that customer. It's easier to retain them as a customer, ultimately giving you more room to offer a lower price.
More predictable lifetime customer value: Isn't recurring revenue great? [link to post about recurring revenue] Need we say more?
Prevent customer cannibalization: One-off sales can force customers to stock up on a product at a heavy discount, and then never order again. Subscriptions mitigate that problem by offering customers something of value without damaging your bottom line.
Subscription discounts stand out: By making your subscription highly visible on your website, even if it's as small as 5 percent, your customers will be more likely to choose that option to save time and money.
Discounts help your customers. In addition to saving money, a discounted subscription helps to make their personal supply more predictable. This is really important for people who buy products that they rely on every day (coffee, wine, supplements, make-up, etc.).
Free shipping on subscriptions saves you money: If you don't feel comfortable offering a discount on subscriptions, you may consider offering free shipping instead. This will actually save you money, as it will be easier (and cheaper) to ship because you will be able to plan out shipping dates each month. That means reduced spending on faster deliveries that need to arrive by a specific date.
Cons
Honestly, we can't really think of any. Subscription discounts is a solid marketing and sales tool. And Subscribe Pro offers a variety of features to make discounting easy to manage.