Subscription Spotlight: The Synergy Company
Rob Holthause
August 31, 2020
When it comes to subscriptions, few product categories are as well-suited to the model as vitamins and nutritional supplements. Case in point: Utah-based nutritional and well-being brand The Synergy Company, whose subscription program has been powered by Subscribe Pro for the last two years. We recently spoke with David White, Director of Customer Experience Marketing, about the success of their subscription program.
Subscribe Pro: You previously used a custom subscription solution. What were some of your pain points with that approach and how has Subscribe Pro alleviated them?
David White: When we migrated to Magento we already had a significant subscription business that we'd had for many years and that was built as a very custom program, so our subscribers already had some expectations around the features and options they'd been using. Unfortunately, at the time there were not a lot of good subscription extensions available for Magento, so we had to build it ourselves as custom development on our Magento 1 platform. It was good, but it was costly to upkeep and modify. What we gained by moving to Subscribe Pro was a fully functioning platform as a service that we were no longer responsible for maintaining and improving.
SP: Your subscription program has been really successful, and currently has over 3,000 active subscribers. What has that success meant for Synergy?
DW: Our subscribers are our lifeblood. Our typical subscriber has an LTV several times that of our non-subscriber customers, so our ability to offer and grow this business is in part what fuels our overall growth. As a D2C brand, this customer relationship is our most valuable asset, and customers subscribing to receive our products on a regular schedule is great feedback that we're doing something right.
SP: Has your marketing changed in the past few years? If so, how?
DW: Our marketing is constantly changing, whether it be design, experience, messaging, marketing mix, etc. Customer preferences and shopping behaviors are changing quickly and we do our best to adapt to meet them wherever they are in their journey. One example of this is our company's shift away from print. As a 25+ year old business, you can imagine our early years were mostly catalogs and mailers, but most customers shopping for our products want to shop online now and we've slowly phased out our catalog mailings over the last few years.
SP: Overall, what has your experience working with Subscribe Pro been like?
DW: Subscribe Pro has been a good partner over the years. They've always been very available and responsive when we've needed them, but for the most part we've needed to engage with them very little because the system has been very stable. When we migrated to Magento 2 this year, they were really helpful and willing to be available during our odd hours to make the migration as smooth as possible. Our developers have also enjoyed working with them, and that means a lot to me.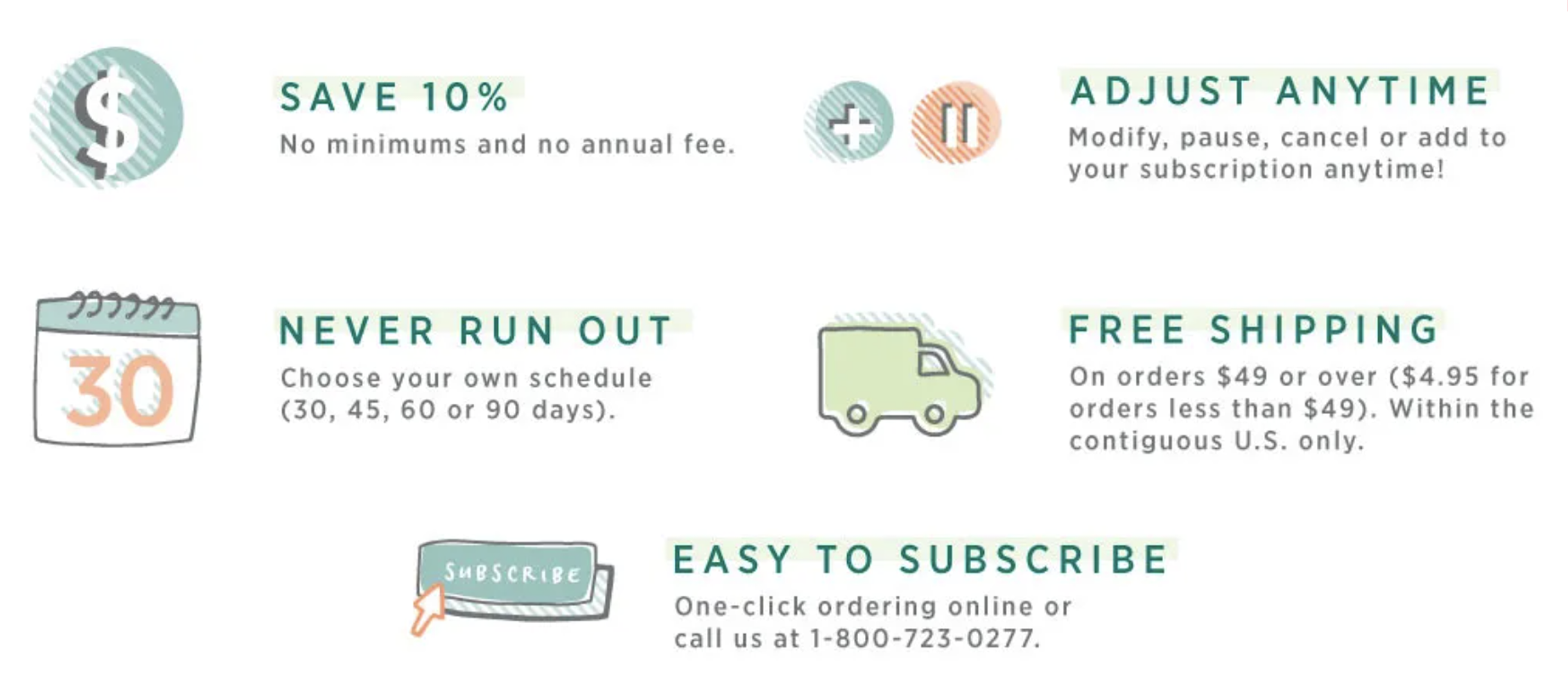 From data and reporting, to proactive client communications, to reducing involuntary churn with Account Updater, Subscribe Pro is proud to power The Synergy Company's subscription service. Their site offers an excellent user experience for customers and subscribers alike. For more information or to check out their awesome line of products, please visit thesynergycompany.com.