Keep Your Eyes on These KPIs – Part 1
Subscribe Pro
October 14, 2016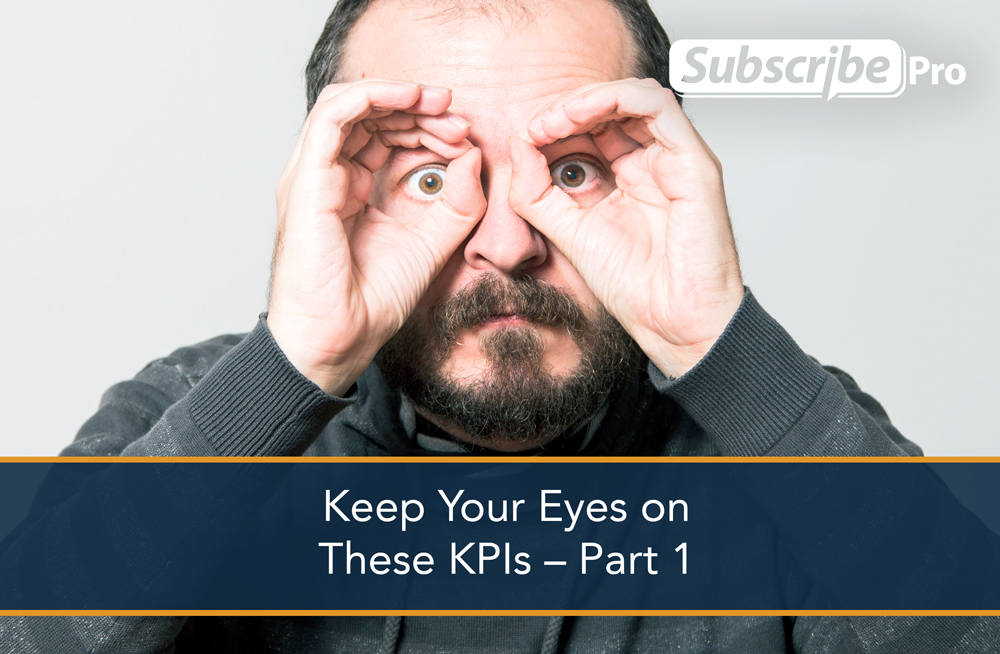 We all know that when it comes to subscription commerce, churn rate is an extremely important indicator of a business' success. However, it is not the only key performance indicator (KPI) that you need to regularly measure. Here are three other KPIs that you should keep an eye on and pro-actively work to improve.
Customer Acquisition Cost (CAC)
Also known as cost per acquisition, your customer acquisition cost is what it costs you to acquire a single customer. When your customer acquisition costs go up, your bottom line goes down, and vice versa. Keeping this low and finding ways to lower it will help you ensure your margins are either stable, or better yet, improving.
Customer Lifetime Value (CLV)
This measures what each customer is worth to you over the entire time period that they are a customer. For example, if your $25/month subscription customers typically subscribe for four months, your customer lifetime value is $100. Knowing this is an important measurement in relationship to customer acquisition costs. If it only costs you $5 to acquire a new customer who will be worth $100, then there's an obvious value to spending that $5. However, if it costs you $20 to acquire a customer who's lifetime value is only $50, then you either need to find a way to grow the CLV or to shrink your CAC, as your margin is much smaller and doesn't even take into account other costs such as costs of goods sold, website maintenance, etc.
Inactive Subscribers
To help you extend customer lifetime value, it's a good idea to dig into the reasons why subscribers go inactive. Take a look at how many inactives you have each month, compared to the previous month, and see if you can spot any major trends. A trend could be as simple as a number of soft declines on payments to something more serious, like product fatigue. Based on this info, you can develop regular win-back campaigns. Take a look at our case study for Wine Awesomeness, who dramatically boosted their business by launching highly successful automated win-back campaigns.
Aside from churn rate, these three KPIs are essential to measure if you want to run a successful subscription commerce business. Here at Subscribe Pro, we know how hard it can be to gather and crunch the data you need to run your business. That's why our backend has built-in reports to help you keep your eyes on the prize.
We'll have more for you in a future blog post, but for now if you'd like to see how Subscribe Pro's reporting works, contact us.