Four Ways to get the Best Bang from the Holiday Shopping Season
Subscribe Pro
November 14, 2016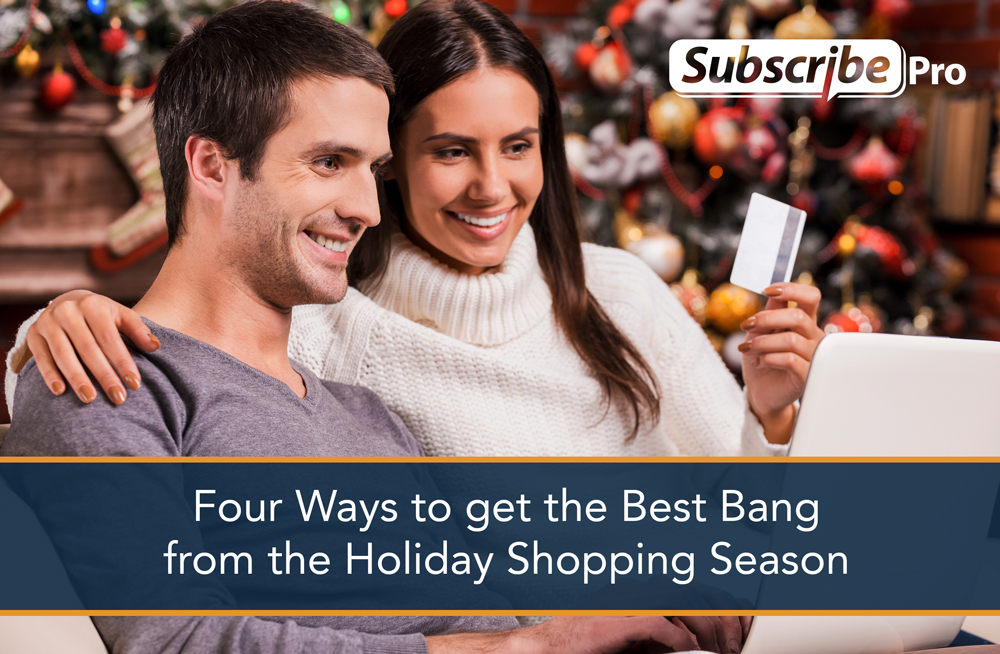 It's nearly time for the Super Bowl of retail: the holiday shopping season. What better time to bolster your subscriber base? Online holiday shopping doesn't have to be about one-off purchases exclusively. According to Price Waterhouse Cooper's 2016 Holiday Outlook, holiday spending is expected to climb by 10 percent in total, and 25 percent just in digital.
That typically means more traffic, both from paid ads and organic searches. So how can you take advantage of all these extra eyeballs? Here are a few tips to help you make sure you take advantage of the biggest shopping season of the year.
1. Subscriptions are the gift that keep giving
When you're marketing your subscription for the holidays, it's important to remember that you're not only marketing to your typical customers, but also to the people who love them (or at least who are buying them gifts). Promoting gift subscriptions is a great way to convert what could potentially be a one-off purchase into a longer-term relationship.
2. Black Friday/Cyber Monday are all about FOMO
FOMO stands for "Fear Of Missing Out" and the holiday season is abundant with opportunities to use that to your advantage. Consider offering a special discount or other perk on subscriptions that lasts only for a limited time. You could do it on those typical days, or you could even do it on a single day of your choosing to try to stand out. You could even offer a series of online shopping events that all build up to an even bigger event right before the holiday ends.
3. Make it irresistible
A good portion of subscription commerce success comes down to offering products that your best customers want to receive on a regular basis. For them, your products might be like a bag of potato chips—they can't have just one. As you're promoting your subscription options this holiday season, think of ways you can make them even more enticing: Free shipping, a free one-time thank you gift, a free sample of another product, a coupon for a future purchase or even a non-competitive partner's ecommerce store, etc.
4. Don't forget about the day after!
Sure Americans don't formally celebrate Boxing Day, but nonetheless, the day after Christmas is often the time of year when we all go buy what we really wanted for the holidays. Be sure to take advantage of this once-a-year event by framing your subscription renewal or extension to existing customers, especially ones whose subs are expiring soon. This will likely set you up nicely for revenue in the year to come (or at least Q1).